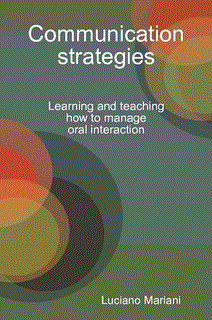 Need assistance or further information? E-mail me: luciano.mariani@iol.it.
Go to the Home Page of the Author's website www.learningpaths.org
This page provides links to the recordings listed in the book
by Luciano Mariani.
Click on the number of the recording to freely download it in MP3 format.
CS1 (Task 6, page 25)
CS2 (Task 7, page 27)
CS3 (Activity 2, page 60)
CS4 (Activity 4, page 65)
CS5 (Activity 11, page 75)
CS6 (Activity 14, page 85)
CS7 (Activity 15, page 87)
CS8 (Activity 15, page 88)
CS9 (Activity 19, page 92)
CS10 (Activity 20, page 98)
CS11 (Activity 21, page 101)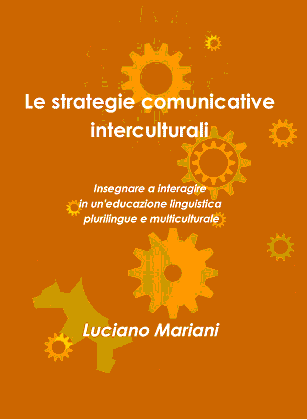 Bisogno di aiuto? Scrivimi: luciano.mariani@iol.it
Vai alla Home Page del sito dell'Autore:
Questa pagina fornisce i collegamenti alle registrazioni elencate nel libro
Le strategie comunicative interculturali
di Luciano Mariani
Clicca sul numero della registrazione per scaricarla in formato MP3.
CS1 (pagina 21)
CS2 (pagina 21)
CS4 (pagina 28)
CS5 (pagina 41)
CS6 (pagina 63)
CS7 (pagina 67)
CS8 (pagina 67)
CS9 (pagina 76)
CS10 (pagina 82)
CS11 (pagina 86)